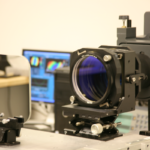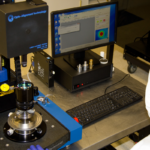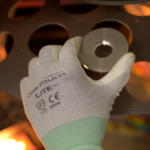 About Us
Salvo Defense was established to be a full-service contract designer and contract manufacturer of electro-optic (EO) components and assemblies.  With reach in multiple arenas including fire control optics, binoculars, range finders, laser designators, and sensing and imaging platforms including multispectral systems, Salvo Defense is known in the industry as a high-end designer and manufacturer of equipment and tactical gear for military and police forces around the world.  Salvo Defense does not limit its capability by what "was" but expands its reach by embracing what "is" or what "will be" in the future.  This expertise also translates into ancillary markets such as medical and aerospace.  By commercializing military hardware and leveraging in house optical design paired with world class mechanical, electrical, and software engineering Salvo Defense delivers high quality products across multiple markets.
At the core of its operation, Salvo Defense designs and manufactures electro-optical components, assemblies, and photonic systems.  The vertically integrated organization utilizes the full optical manufacturing capability of its sister company Salvo EO.  Boasting Class 100 work areas and complete control of products from cradle to grave, the optical fabrication, optical thin film coating, optical assembly, and optical testing is routinely performed in-house for ITAR products.  This internal operation is also used for fast turn prototyping.  Projects can be completed in as little as 8 weeks.  This includes optical design, manufacturing of components, and testing.  When appropriate off shore manufacturing can be used to meet cost targets in commercial applications.
The in-house engineering staff focuses on efficient methods of optical design, electrical, mechanical, and software engineering for the most demanding applications.  Specializing in man-portable devices with a focus on fire control, range finding, laser designating, and imaging systems the core group is familiar with industry challenges.  Developing innovative solutions to meet those challenges is what Salvo Defense does best.  Projects such as wide field of view eye piece design and manufacture, large multi-X zoom system design both for variable mechanical and electronic zoom systems, as well as low light and multispectral lens design is all part of the core competency of the organization.
An example of this expertise is seen in multiple products sold through recently acquired Shepherd Scopes.  From red dots and reflex sites to a full family of 6x zoom fire control optics, Salvo Defense is continually looking to improve existing products with novel approaches.  Take for example the family of rugged fire control optics.  This Shepherd Scopes line of rifle scopes was designed and developed with the plan of making the toughest scope on the planet.  From the scratch resistant Sapphire to the titanium housing, the product family is built from the ground up to survive harsh environments and handling.  Manufactured in the US by Salvo Defense's sister company Salvo EO (www.SalvoEO.com) this innovative product has resonated with special force personnel and police forces alike.
Though rifle scopes are complex systems and take years to design the team at Salvo Defense also recognizes sometimes it is the little things that make all the difference.  Take for instance the STAR Shader developed by Salvo Defense for Shepherd Scopes.  In the past to reduce glare and eye strain when shooting into the sun at sunrise or sunset (common times to see animals during hunting) a hunter would use a plastic cover to "shade" the scope from the sun.  However, at certain angles there would still be times when this wouldn't work.  Shepherd had gotten many requests to solve this issue but was never able to find a suitable solution.  The team at Salvo Defense surveyed the market and realized there was a need not only at Shepherd but industry wide.  They set out to find a solution.  What they came up with is one of the simplest yet novel solutions in the market today.  The STAR Shader is a lens that is mounted on the front of any optic.  It tints when hit by the sun.  The more sunlight it senses the darker it gets.  The user needs to do nothing but concentrate on the shot.  This innovative solution was a hit with the Shepherd users and now will be offered across all scope manufacturers. (https://www.shepherdscopes.com/product/star-shader/)
Be it very simple products like the STAR Shader or complex optical systems like fire control optics, Salvo Defense is up for the challenge.  Leveraging its electro-optical design capability Salvo Defense has also moved into the sensors and imaging market to design and build customized EO solutions.  Whether it is retrofitting a current system with new sensors for higher resolution, better response, or tuned to a new attenuation region the engineering team can assist customers solving even the most challenging problems.  With a special emphasis on multispectral solutions utilizing the industries best methods you will not suffer the "not invented here syndrome" other design firms exhibit.
Our team starts with a full survey of the best COTS products available ensuring that we are not wasting time redesigning something that already exists.  Most times, integrating COTS sensors and imagers with minor modifications to sync all the new products with the old system is all that is needed to solve the operational task.  In addition, our AS9100 registered quality control department is set up to guarantee that our products adhere to the highest quality at each stage of production.  We strive to stay at the very front of the technology curve.  Initiating the merger of science and technology allows Salvo Defense to advance products and consistently keeps us at the forefront of our industry.  We have continually positioned our technology department to be at the cutting edge and strive to produce the best products in their class.
Certifications and Registrations
Complying with international quality standards and traffic regulations, Salvo Defense and all other Salvo Technologies divisions maintain several certifications and registrations to ensure a basis of consistently delivering effective products and services.